Christmas Shopping Pigeon Forge

30
Nov
2021
7 Best Christmas Shopping Destinations in Pigeon Forge
Updated 2022: It's no secret that Pigeon Forge, Gatlinburg and Sevierville rock the Christmas season! The millions of lights, holiday shows and seasonal decor fuel the Christmas spirit like no place else, and that makes for the best Christmas shopping experiences! We've got recommendations for the 8 best Christmas shopping destinations in Pigeon Forge and throughout Sevier county.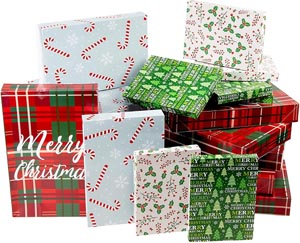 Pigeon Forge Strip Malls, Specialty Shops & Souvenirs
Pigeon Forge has so many shops and shopping centers that it easily rivals the traditional shopping in Sevierville at Tanger Outlets in Gatlinburg at The Village Shops. Check them out…
Teaster Crossing Shopping Center
Teaster Crossing sits just off the Parkway between lights #2 & #2A behind Johnny Carino's and Bullfish Grill and offers lots of parking. While you're there, have a family photo taken with a 'bunch of Monkeys!"
Gatlinburg Strip Malls, Specialty Shops & Galleries
Be sure to wear your most comfortable shoes so that you can hit every boutique, gallery and gift shop found throughout downtown. You're sure to find some hidden gems tucked in one of their 7 shopping centers.
Dollywood
Most folks probably don't plan on doing their Christmas shopping at Dollywood, but why not?   It's a winter wonderland of Christmas sights, sounds and smells and the variety of shops are nearly endless.   Shop, have a bit to eat, and take in a show!
Pigeon Forge Old Mill Square
You'll find something for everyone in Old Mill Square. Gourmet foods for your coworkers and neighbors, collectible pottery for your Mom, apparel and accessories for the girls, and adventure gear or a bottle of spirits for the men in your life.
Mountain Mile Pigeon Forge
This newest shopping center may hold you captive! Shop, have a cup of coffee, shop, ride the Monster, shop, have a bite to eat… LOL!   You'll find unique gifts for everyone on your list!
The Village Shops
Nothing is more traditional than shopping in The Village. This European village in the middle of downtown Gatlinburg offers 27 shops of sheer delight! Gifts for all the loves in your life including the furry kind! Be sure to take photos in the phone booth and on the horse.
The Great Smoky Arts & Crafts Loop
Looking for truly unique gifts that share the talents of Appalachian artists and will likely become family heirlooms? Give the gift are art and handmade treasures that can be found in any of the more than 100 shops found in the Gatlinburg Arts & Crafts Community.
So much Christmas shopping fun to be had! When you've finally found every perfect gift on your list, wind down and visit one of our favorite local restaurants.
Happy shopping!