Gatlinburg 2016 Arts & Crafts Community Guide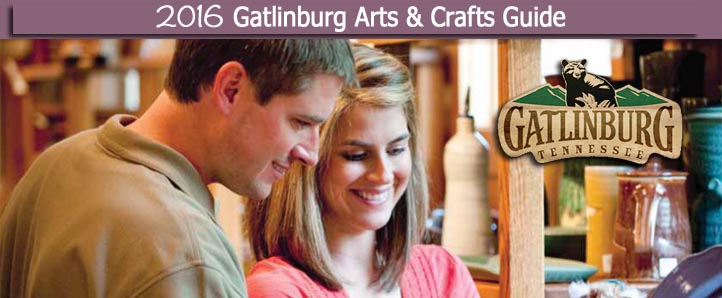 15
May
2016
Arts, Crafts, Galleries
Updated 2022: Nothing says Gatlinburg like Appalachian culture and love for its traditions, and the place to find them in abundance is in the Great Smoky Arts & Crafts Community. There are over 100 shops and studios for you to discover along the 8-mile loop that has been designated a Tennessee Heritage Arts & Crafts Trail.
Reserve Your Autumn Ridge Cabin
We're located on the 'locals route' to the Crafts Community
If you have a love for the hand made, there is a little bit of everything arts & crafts from functional to collectible made with old fashioned skills and perhaps tweaked with modern techniques.
Baskets, Brooms & Chair Caning
Candles
Candy, Treats & Specialty Foods
Craft & Gift Shops
Create Your Own Handcrafted Treasures
Eat & Drink Restaurants
Stained Glass & Glass Art
Jewelry
Leather Works & Custom Knives
Watercolor & Oil Paintings and Fine Art
Photography
Pottery & Ceramics
Quilts & Textiles
Sculpture & Blacksmithing
Soap & Skin Care
Woodworking & Woodcarving
Although there may be more than one shop or studio offering these handcrafted items, each is as unique as the artists creating them. You'll have a wonderful variety from which to choose heirlooms that your family can appreciate for generations.
While you're exploring the craft trail, plan to stop in one of the many local restaurants, eateries and sweet shops. There are several of those to choose from too!
View the current Gatlinburg Chamber Arts & Crafts Community Map (paid members only) and the Crafts Community Membership Directory.