Best Nightlife in Gatlinburg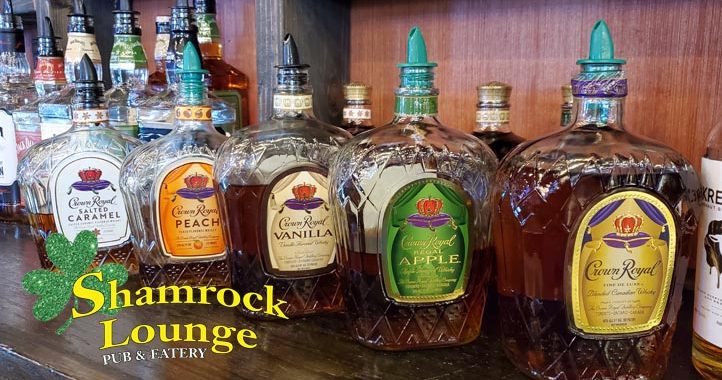 31
Aug
2023
The Shamrock Lounge Pub & Grill
Looking for adult things to do in Gatlinburg? You'll find some of the best nightlife in Gatlinburg at The Shamrock Lounge, located near the base of the Space Needle on Reagan Drive and adjacent to Ripley's Believe It or Not Museum.
Shamrock Lounge is actually two Gatlinburg bars! There's one downstairs with an outdoor patio and one upstairs with a rooftop patio. Both are open from 11 a.m. – 1 a.m. and serve beer, wine, liquor, jello shots and excellent food.
The kitchen for both upstairs and downstairs is also open at 11 a.m., making this a great stop for lunch for an adult beverage before you walk the downtown strip. The menu is fairly extensive and includes:
9″ & 14″ Made to Order Pizzas • 1/2 lb. Burgers • Reubens • Fish & Chips • Fried Shrimp
Bone-in & Boneless Wings • Fried Pickles • Bavarian Pretzels & Beer Cheese • MORE!!
Downstairs, live music begins at 5 p.m. and Karaoke at 8 p.m. There will also be live entertainment upstairs on the rooftop – weather permitting – beginning at 8 p.m.
Coming for the Fantasy of Lights Parade, New Year's Eve or 4th of July Parade? You'll want to find out how you can reserve your spot on the rooftop for the best view in town!
As entertainment and menu offering can frequently change, we suggest you check out their Facebook Page for the entertainment line up and times, or call ahead at (865) 412-1297 if any information we've provided is pertinent to your visit at The Shamrock. We hope you'll check out this locally owned pub and grill and have a safe and fun date night!