What Month is Best for Pigeon Forge?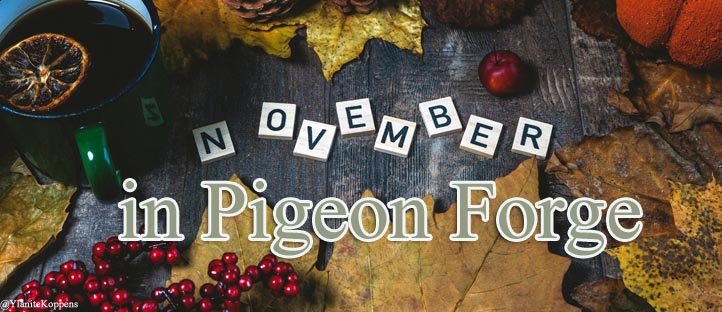 31
Jul
2023
Why Visit Pigeon Forge in November
Every month is a great month to visit Pigeon Forge TN, but a few of them are a little extra special. And we believe that November tops that list! There are many reasons to vacation in Pigeon Forge during November, and these are some of our favorites:
1. Fewer People
Everyone loves the Smoky Mountains and the amount of people coming here just continues to grow. October's 'fall colors' season is a visitor favorite, and by the time those crowds die down, it's November. It's highly likely you'll still get to see some great fall colors in early November and you'll get to do it without fighting the traffic on and off the trails.

2. Lower Rates
October closes out a peak visitor month, which also means rental rates are lower. Lower rates come with less demand, and that means you get a price break. Maybe a last minute deal too! With our 'no fancy fees' reservations, you'll get a real bargain!

Autumn Ridge Vacation Rentals Charges No Fancy Fees
No Reservations Fee, No Hot Tub Fee, No Fireplace Fee
3. Mild Weather
The average temperatures in the Smoky Mountains during the month of November are a high of 64 to a low of 35. (For the last several years, we've enjoyed temperatures as warm as the low 80s too.) This generally means 'sweater weather' in Pigeon Forge for enjoying most indoor and outdoor activities.
4. Winterfest
November kicks off Pigeon Forge Winterfest activities to get your Christmas spirit in full swing! Sevierville and Gatlinburg also join the fun with special light displays and holiday attractions.
5. Pigeon Forge Christmas Shows and Attractions
Shadrack's Christmas Adventure and Pigeon Forge theaters break out the lights, sights and sounds of the Christmas season as they begin their special holiday performances. If you love Christmas and all the Joy it brings, you can start celebrating in Pigeon Forge in November.
Now that you've got our top 5 reasons to visit Pigeon Forge in November, book your stay at one of our six Pigeon Forge cabins just for two and start planning a great getaway.

These are some of the highlight special events that will take place beginning in November:
November 1: Pigeon Forge Theaters Christmas Shows Begin!
Country Tonite Theatre, Hatfield & McCoy Christmas Disaster, Christmas at Dolly's Stampede
November 3: Biblical Times Theater "A Savior Has Come" Christmas Show
November 9: Gatlinburg Winter Magic Kickoff and Chili Cookoff, 5-8 p.m.
November 10: Gatlinburg Winter Magic Self-Guided Lights Tour
November 11: Veterans Day Celebration at Rocky Top Sports World
November 14-January 1: Enchanted Christmas at Anakeesta
November 18: Comedy Barn Christmas Show
November 18-December 30: Winterfest at The Island
November 24-December 16: Winter Magic Tunes & Tales Friday & Saturday Night Performances
November 24-December 31: Shadrack's Christmas Adventure