Smoky Mountain Spring It's a Spring Thing!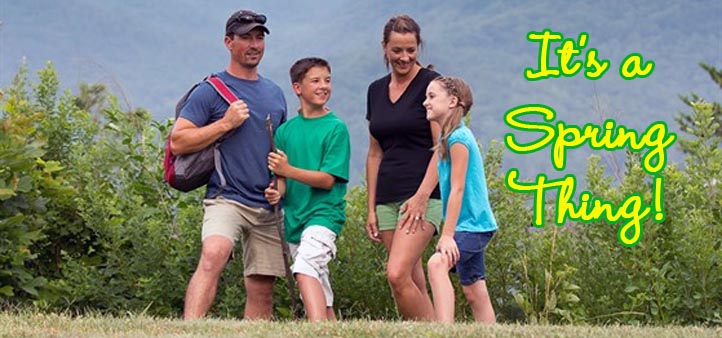 03
Apr
2016
Gatlinburg 2016 Springfest
Spring is in full swing in the Smoky Mountains and so are plenty of special events in Gatlinburg. Here is a quick lineup of the April & May 2016 things to do.
April 8-10
Hands on Gatlinburg: Brand new event giving you the opportunity to create your own craft or piece of art with the experts from the Arts & Crafts Community.
April 9
Gatlinburg Smoky Mountain Wine Fest: 17 Wineries from across the state and several food vendors gather at Arrowmont School of Arts & Crafts for wine tastings and food pairings.
April 19-23
Spring 2016 Wildflower Pilgrimage: 5-Day programs, classes and hikes that get you exploring the wonders of the Great Smoky Mountains National Park.
April 22-23
Mountain Man March: Honorary 26.2 mile March, Marathon and 10K race. Ceremonies include Gold Star Families.
April 18-24
Earth Week Celebration: Celebrating caring for our Earth with games, crafts, recycling information and outdoor activities. Annual Earth Day Festival is April 21 and the Earth Day 5K night race is April 22.
May 12
Gatlinburg's Beans And Cornbread Festival: 5-8 p.m. Festival is held in downtown Gatlinburg between lights #6-#8 and includes live entertainment. Purchase a spoon and dig in!
Check Cabin Availability & Reserve Online
Rates from $125-$250
No Reservation Fee, No Hot Tub Fee