Pigeon Forge Car Show 2016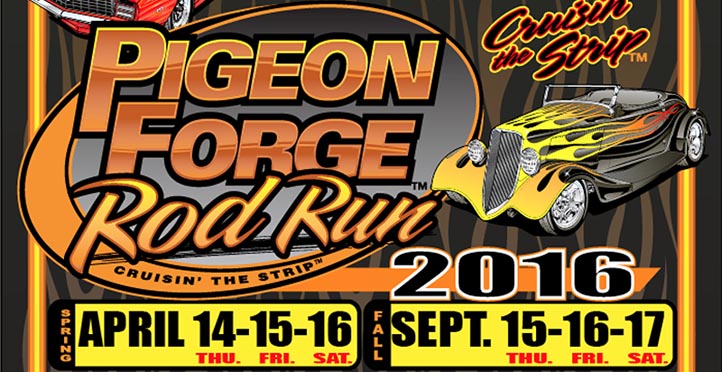 31
Mar
2016
Spring Rod Run
It's springtime and that means cool car time in the Smokies! From April 14-16, you'll want to be at the LeConte Events Center near the for the Annual Pigeon Forge Spring Rod Run.
Parking is free and there is plenty of it for spectators in the municipal parking lot on Teaster Lane. Entry to the show, vendor areas and swap meet in $10 for the weekend. Hours are 9 a.m.-6 p.m. Thursday & Friday, 9 a.m.-5 p.m. Sunday. Show will include $8,000 cash giveaway and awards for Ultimate 5, Top 25, and King of the Hill. And as always, there will be 'Crusin the Strip' each night on the Pigeon Forge Parkway.
Reserve Your Autumn Ridge Cabin and
Pay No Reservation Fee and No Hot Tub Fee
Do you love a car show but not the heavy traffic? Then you'll really love the location of our cabins. All our cabins sit on a private 7-acre property just off Hwy. 416/454 that is accessible from Dolly Parton Parkway in Sevierville. Head to the show from Middle Creek Road to Teaster Lane and you don't even have go on or across the Pigeon Forge Parkway.
To get a sneak peak at cars coming to the show, check out the Pigeon Forge Rod Run Facebook page!
Here is an look at the car show from the 2015 Rod Run: