Gatlinburg Restaurant Coupons & Dining Guide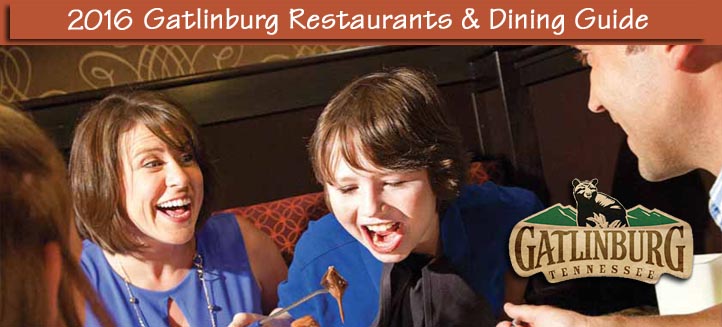 15
Jun
2016
Great Food, Great Discounts
Although your Autumn Ridge cabin is completely equipped for cooking all your meals, you are on vacation and that means letting someone else do the 'heavy lifting' a time or two. If you're heading into Gatlinburg for a light bite or a full meal, there is every food choice you can imagine.
Drive through downtown to see all your dining choices along the Parkway, or wonder a few side streets and find yourself a hidden gem. You'll find fun 'carnival food' at Fanny Farkles, finer dining at The Lodge at Buckberry Creek, and everything in between. Whether you're scouting for breakfast, lunch or supper, the 2021 Gatlinburg Restaurant Guide is a great place to start.
Just because you decide to treat yourself to a nice meal out, that doesn't mean you can't get that meal with a deal!
Printable Gatlinburg Restaurant Coupons & Dining Discounts
•  Best Read Guide Smoky Mountains
•  Groupon – Zip Code 37738
•  Smoky Mountain Navigator
•  Visit My Smokies
•  What to Do Guide
Bon Appetit, Y'all