Easy Vacation Meals: Full Kitchen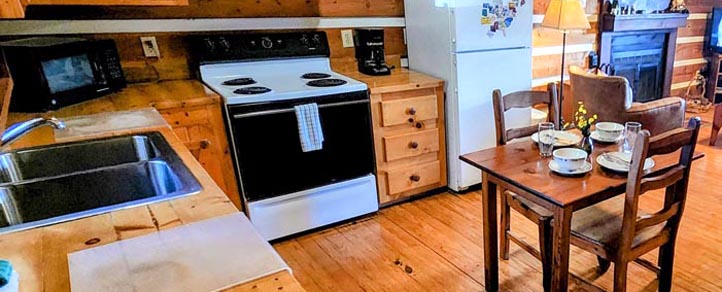 15
Feb
2021
To Cook or Not to Cook on Vacation?
When you're on vacation, do you:
1) Bring food and cook in your cabin for all vacation meals?
2) Bring food or pre-made dishes for some vacation meals?
3) Dine out for all meals?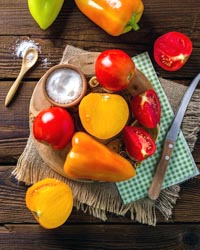 When vacation planning, people often choose to rent a cabin with a full kitchen for both convenience and cost savings. But having a fully equipped kitchen can mean even more than that! It allows for intimate experiences such as a private and romantic dinner or spending quality time together creating a nourishing meal. Traditions and memories have been created in the kitchen; cooking a secret family recipe or preparing a holiday feast, both of which we're happy to oblige.
Each of our cabin's kitchens feature:
Full-sized refrigerator: A mini-fridge just won't do. Ours are large enough that you can bring enough groceries for your entire stay and not have to make several trips to the store.
Full-sized oven: No turkey is going to fit in a hotel-sized oven. You may be on vacation but that's no reason not to cook a traditional holiday meal, bake a birthday cake, or re-heat all of your restaurant leftovers.
Dishwasher: No need to stand at the sink hand-washing dishes when you can be relaxing in the hot tub!
In addition, you'll find the usual coffeemaker, microwave, basic cookware and dishes, and a dining table for two.
An Autumn Ridge cabin with fully equipped kitchen gives you options – cook in, dine out, or do both – to help you makes the most of your vacation in the Smokies. It's quite possible that once you check in you won't want to leave until check out, and we can't have you starving to death in between! LOL
Check out this easy, make ahead Hashbrown Casserole Recipe or your restaurants at the Pigeon Forge Island and enjoy your meal.