Smoky Mountain Winter Getaway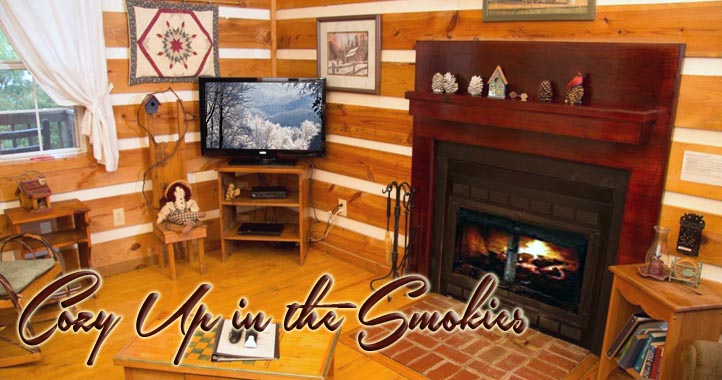 15
Dec
2015
Cozy Up at Autumn Ridge
There is something romantic about the Great Smoky Mountains in every season, but it doesn't get any more so than in the wintertime. The view is just as beautiful, but snow capped mountains and a warm and bright fireplace somehow set an ambiance all their own.
Pack your warm clothes and hiking boots, and book a few days with us. You can spend your day enjoying a short, winter hike and checking out the local events, and then settle into your cabin for a relaxing evening.
Nite Vu | Maggie House | McKenzie Kabin | Kelci Kabin | CJ's | B's Nest
With or without a soft snowfall, there's something special about sitting in a bubbling hot tub on a cold winter night. Whether you choose to sip a cup of hot chocolate or a glass of sparkling wine, the experience is just as memorable. Relax a bit and head back inside to cozy up in front of the fireplace for a little more quiet time.
Every couple deserves and little "us" time, and you're sure to enjoy it a little bit more in the Smokies.