Gatlinburg Gift Baskets and Delivery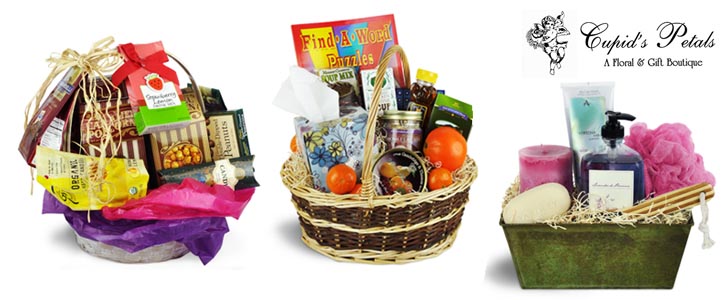 15
Jan
2020
Gift Baskets Delivered to Your Gatlinburg Cabin
There are several choices when it comes to having a gift basket delivered to your cabin and even more reasons for doing so. Traveling a long distance and arriving late? Need a TV snack or continental breakfast? Want to have a sweet surprise welcoming the love of your life?
Whether it's for convenience sake or purely love, here are some gift basket ideas from our local Cupid's Petals Florist. We think any of these would be a perfect complement to your romantic stay at Autumn Ridge Vacation Rentals.
Soothing Spa Basket
Chocolate Lovers Basket
Snack Attack Basket
Sweet Treats
Shake it Up Cocktail Basket
More!
Visit online for more gift baskets or call (865) 436-8556 to customize your own!