Gatlinburg Back Porch Concert Series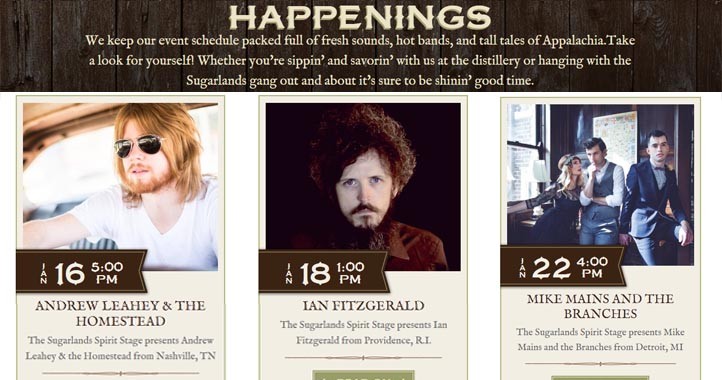 15
Jan
2016
Live Entertainment in Gatlinburg
When you're on vacation in the Smokies, musical venues are must on your vacation entertainment list. Check out the current artist lineup taking place during the January Back Porch Concert Series at Sugarlands Distilling Company. Free music concerts are sure enhance your winter getaway at Autumn Ridge!
Saturday, January 16 – 5 p.m.
Andrew Leahey & The Homestead
An American Rock & Roll band for pop fans and rockers!
Monday, January 18 – 1 p.m.
Ian Fitzgerald
Folk singer and songwriter.
Friday, January 22 – 4 p.m.
Mike Mains And The Branches
Indie Rock
Saturday, January 23 – 4 p.m.
Matt Hires
Traditional and contemporary musician.
Friday, January 29 – 5 p.m.
Bailsmen
Hot jazz and Gypsy Swing.
Monday, February 15 – Noon
David & Valerie Mayfield
Americana and roots music.
Visit Sugarlands Distilling Company online for a full Back Porch Concerts schedule.  A little sampling of what's happening on stage…