Best Pancake Restaurants in Gatlinburg

03
Jun
2020
Pancakes, Hot Cakes, Flap Jacks Galore
When it comes to breakfast in the Smoky Mountains area, you're likely to think "Pancakes" and for good reason. There are pancake restaurants everywhere you look. Which is best? Oh, that would be hard to say. Lots of locations with even more varieties of pancakes, crepes, fritters and waffles could make finding your favorite an adventure!
To help you narrow down the choices, we'll start with a list of what we think are the best pancake restaurants in Gatlinburg. Here ya go!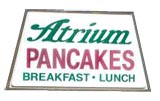 Atrium Pancakes
432 Parkway – Before Light #3
(865) 430-3684
brads295 / March 2020
Good Food!
Stopped by here with the grandchild and wife for breakfast. This place was not near as crowded as the other Gatlinburg restaurant spots, probably because it is closer to out of town. The Eggs Benedict was delicious and the kids menu was CHEAP!!!!! The wait staff was very attentive to our needs and the food did not take very long to get on the table. The only craziness about the place was the lady taking the money was also the same person sitting incoming guests. This caused a traffic jam and the checkout experience was not up to par. May be back if in the area.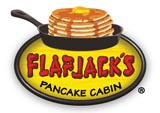 Flapjack's Pancake Cabin
146 Parkway – Before Light #1
(865) 436-6473
956 Parkway – After Light #8
(865) 436-2387
shelby1969 / May 2020
Good food
We got a lot of food for our money. Everything was fresh and cooked perfect. All the staff was friendly and courteous. The restaurant was cleaning everything with disinfectant.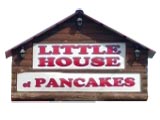 Little House Of Pancakes
807 East Parkway
(865) 436-8784
heatherw / March 2020
Great breakfast spot
Small and local. Great coffee. Unbeatable prices, huge portions, and good food. Cherry pancakes, blueberry pancakes, and sausage gravy were all delicious.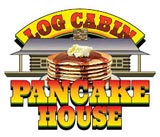 Log Cabin Pancake House
327 Historic Nature Trail
(865) 436-7894
ctctill / June 2020
Some things never change
My husband & I had a late breakfast at my favorite place in Gatlinburg & were delighted to find that although many things have changed in Gatlinburg over the years, the Log Cabin Pancake house hasn't & is still the best place for breakfast. The wait staff is friendly, appreciates you being there; checks with you to make sure you have plenty of everything you want/need; food comes out quickly & every bite is delicious!!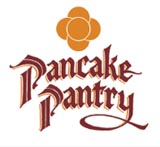 Pancake Pantry at The Village
628 Parkway – After Light #6
(865) 436-4724
janetc / June 2020
Great place to eat
The burgandy and gold pancakes were so good. (cherries and peaches) . The waitress was awesome and made sure that the coffee was always full and hot.
Keep an eye out for individual pancake restaurant blogs coming soon!