6 Local Gatlinburg Coffee Shops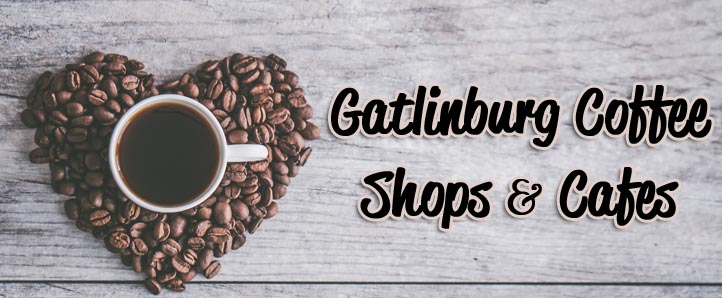 03
Mar
2022
The Best Gatlinburg Coffee Shops and Cafes
Part of a great vacation includes indulging in local flavor and experiences, but getting a great cup of coffee is a must. Here is our list of 6 locally owned and family operated coffee shops in Gatlinburg that you'll want to explore. Each shop offers their own specialty hot and cold coffee beverages in unique locations. Grab your cup of Joe and enjoy some of the best 'Mom and Pops' Gatlinburg has to offer.
Coffee & Company
The Village Shops, 634 Parkway, Downtown Gatlinburg
10 a.m.-9 p.m. (Hours vary by season)
Coffee & Company is a family owned and local favorite coffee shop. It's located in The Village Shops just around the corner from your favorite bakery, The Donut Friar.

They roast their beans right in Gatlinburg and offer up traditional and priopriety flavors for your favorite coffee, Espresso, Latte, Frappacino, and cold brews. If you're not a fan of coffee,
there's something for too. Hot chocolate, hot and cold teas and even blended fruit smoothies fill the menu in multiple combinations. Seating is limited, so make Coffee & Company for first stop and then relax by the fountain or enjoy a stroll through The Village.

TripAdvisor Review:
My favorite coffee in Gatlinburg!! Friendly staff! Great service and fast! The best coffee in Gatlinburg! I haven't tried anything there and been disappointed! I drank a cup of their coffee everyday during our trip!
Gatlinburg Grind Cafe & Bakery
The Arts & Crafts Community, 608 Glades Road, Gatlinburg
830 a.m. – 2 p.m. (or later!)
Featuring freshly roasted Cliff Tops Coffee, this little shop is family owned and locally loved! Their unique menu features 'Fizzers,' signature hot chocolate and decadent treats and pastries. It's located in close proximity to multiple shops in the Arts & Crafts Community which makes it a perfect destination for exploring Gatlinburg artists and finding an artisan souvenir.

Facebook Review:
The coffee was so good. Very friendly people and so charming. I will be back. Relaxing atmosphere, Best coffee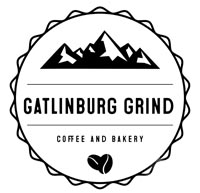 The Coffee Shack
610 Parkway, Gatlinburg
7:30 a.m.-8 p.m.
Sitting directly on the Parkway across from Mountain Mall, The Coffee Shack is something special! It's window service only so there is no indoor seating, but this is a 'grab and go' that you'll want before you hit the sidewalks of the strip.

In addition to a perfect cup of coffee, they offer Lattes, Frappes, hot chocolate, apple cider, chia teas and frozen smoothies. Do you kids enjoy a coffee drink too? Ask for a Kid's temperature – what a wonderful option!
Trip Advisor Review:
Great coffee friendly staff. This is the best coffee in Gatlinburg. Forget the chain place and visit this place. Not only is the coffee great, the staff is friendly too.
Ski Mountain Grind Haus
1001 Parkway, Gatlinburg
10 a.m.-6 p.m.
Head to the Ober Gatlinburg Tramway Mall in the center of downtown Gatlinburg for a Mosaic Premium coffee. The Grind Haus has a full menu including coffee, iced coffee, Espressos, Frappuccinos, Chai, hot chocolate and Red Bull infusions. Pair your favorite coffee beverage with a cookie, muffin or danish. A great place to start your day or have an afternoon pick me up.
TripAdvisor Review:
Cute Coffee Shop – Great place to get a cup of coffee or tea in the Tramway Mall while shopping or waiting for the tram.
Green Eye Hemp Cafe
1359 East Parkway, Gatlinburg at Glades Road
9 a.m.-7 p.m.
Serving locally roasted, organic and free trade coffee, specially blended teas and homemade sweet treats. Green Hemp is a small cafe that offers limited seating, but it's so much more than a coffee shop. They offer a line up of organic hemp items which the make using plants from their own grow room. Their aquaponics and hydroponics systems are in full view for anyone visiting the shop. Stop by for a great coffee and a unique shopping experience.

Facebook Review
The vibe was so nice inside, it was a great place to just sit and drink the DELICIOUS coffee I got there. Definitely give it a try if you're interested!!!
Maddi Mae's Café & Creamery
634 Parkway, Downtown Gatlinburg in The Village ShopsThe former Village Cafe & Creamery is now Maddi Mae's. The change in ownership hasn't changed the extensive menu featuring medium and dark roast coffees, Frappes, Espressos, Capuccin's, spiced cider and teas. The wonderful thing about Maddie Mae's is they are also a creamery so not only can you get a specialty iced coffee, they have smoothies and cofee infused ice cream drinks. Take your coffee to go or sit and relax, check your email and make those Facebook books about this great little cafe in The Village Shops.

Facebook Review: The ice cream was delicious and the staff was very friendly. They had a couple tables and chairs just outside their door so we were able to sit and eat our ice cream while enjoying the atmosphere! Highly recommend!